Teaching the orphan children the value of family ties
JUFFAIR, November 21, 2015 – A team of dedicated one-day parents opened their hearts and spent a day of fun activities with 20 children from Al Sanabel Orphans Care Society, with the generous help of the companies they work for. As organizers of this charity event, One Bahrain Hospitality teamed up with ITICO, Marriott Residence Inn, Marriott Executive Apartments and Al Raya Mall to make this Saturday an unforgettable day and a good example to draw other sponsors to the cause, such as Bluefield Burger and Fakhrudin restaurants, Fitness First, Round Table and Falcon who gladly answered the call this time.
The day started with a healthy breakfast at Marriott Executive Apartments, followed by a grooming session in Gloss salon, a good opportunity for Al Sanabel children to bond with their one-day parents through fun and play, but also through exercise with Fitness First in a wonderful cardio dancing session. Round Table cooked a delicious lunch that everybody shared together. An afternoon visit to Bahrain Fort was a good history lesson for the children to learn that the past is also part of their present.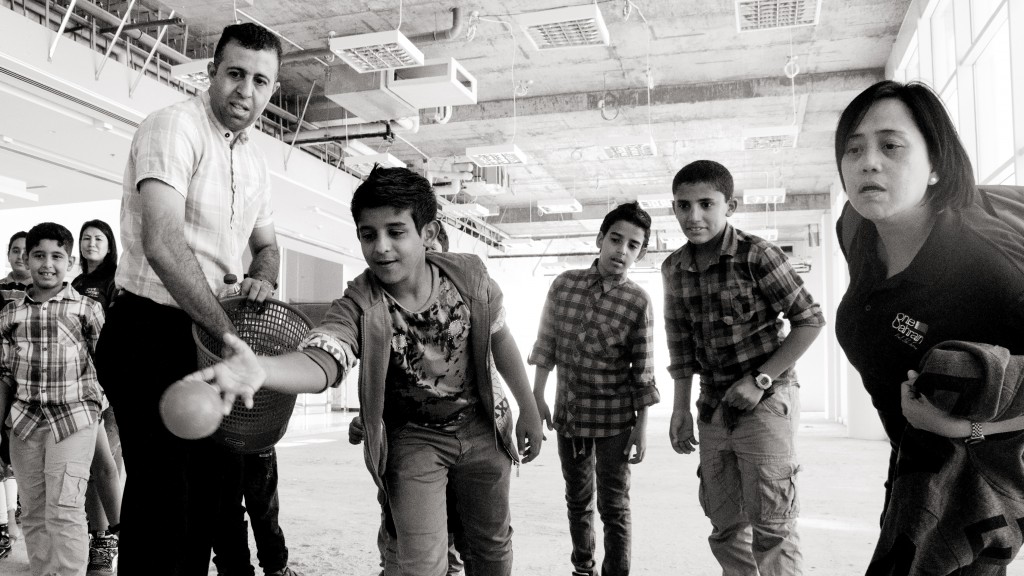 When you grow up it is wise not to forget the social duty you have in a community.
"As much as we care about business, we should also care about how we can help more those who really need it," said One Bahrain Hospitality general manager Teodor Ardelean, thinking back at when the idea came around at the management level. The project shaped up pretty soon and is now at its second event.
"We offered our support to Al Sanabel Orphans Care, a side of our community that people should know more about and get involved more. Our children are our future, so even if they do not have parents, we together should be the family they need."
As family ties are at the center of hospitality, which One Bahrain Hospitality proudly states as one of the main roots in expanding their business, what best way to share and bond with community if not to care for children who lost their families and teach them they never lost their roots. Having "parents" even for a day can give the orphan children the feeling of a loving family.
•